Results
Gold – Zone 5 (Vancouver-Coastal)
Silver – Zone 4 (Fraser River)
Bronze – Zone 2B (Thompson-Okanagan)
4th – Zone 8 (Cariboo-North East)
5th – Zone 3 (Fraser Valley)
6th – Zone 2A (Thompson-Okanagan)
7th – Zone 6 (Vancouver Island-Central Coast)
Click here for all match results.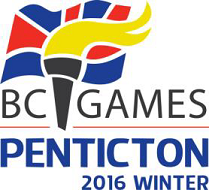 The BC Winter Games are held every two years. Since 1996, Netball has been a core sport at the Games. This year's BC Winter Games will be held in Penticton from Feb 25th-28th.
For more information: BC Winter Games
The province is divided into eight Zones for participation in the Games. Click here for a map of the Zones. Please note that the boundaries of the 3 Lower Mainland Zones were re-drawn to reflect a change in population.
Zones
Zone 1 – Kootenays
Zone 2 – Thompson-Okanagan
Zone 3 – Fraser Valley
Zone 4 – Fraser River
Zone 5 – Vancouver-Coastal
Zone 6 – Vancouver Island-Central Coast
Zone 7 – North West
Zone 8 – Cariboo-North East
Participants
Girls between ages 13-17
Game Schedule
2016 BC Winter Games (Penticton)